SUP YO
SUP, YO? Join us for a fun, relaxing paddleboard yoga practice on the water at Hopkinton Boathouse this summer! All levels are welcome and no prior SUP experience is required, but some yoga experience is recommended.
What is SUP Yoga? 
SUP Yoga is also known as "stand up paddleboard yoga." It is a combination of standup paddleboarding combined with a yoga practice. Combining these two experiences helps an  individual challenge themselves to find balance and focus, core strength and more, all while floating on a paddleboard in the water. SUP Yoga creates a hybrid flow of land and water that allows your body to adjust body and weight distribution to counterbalance the movements of the board.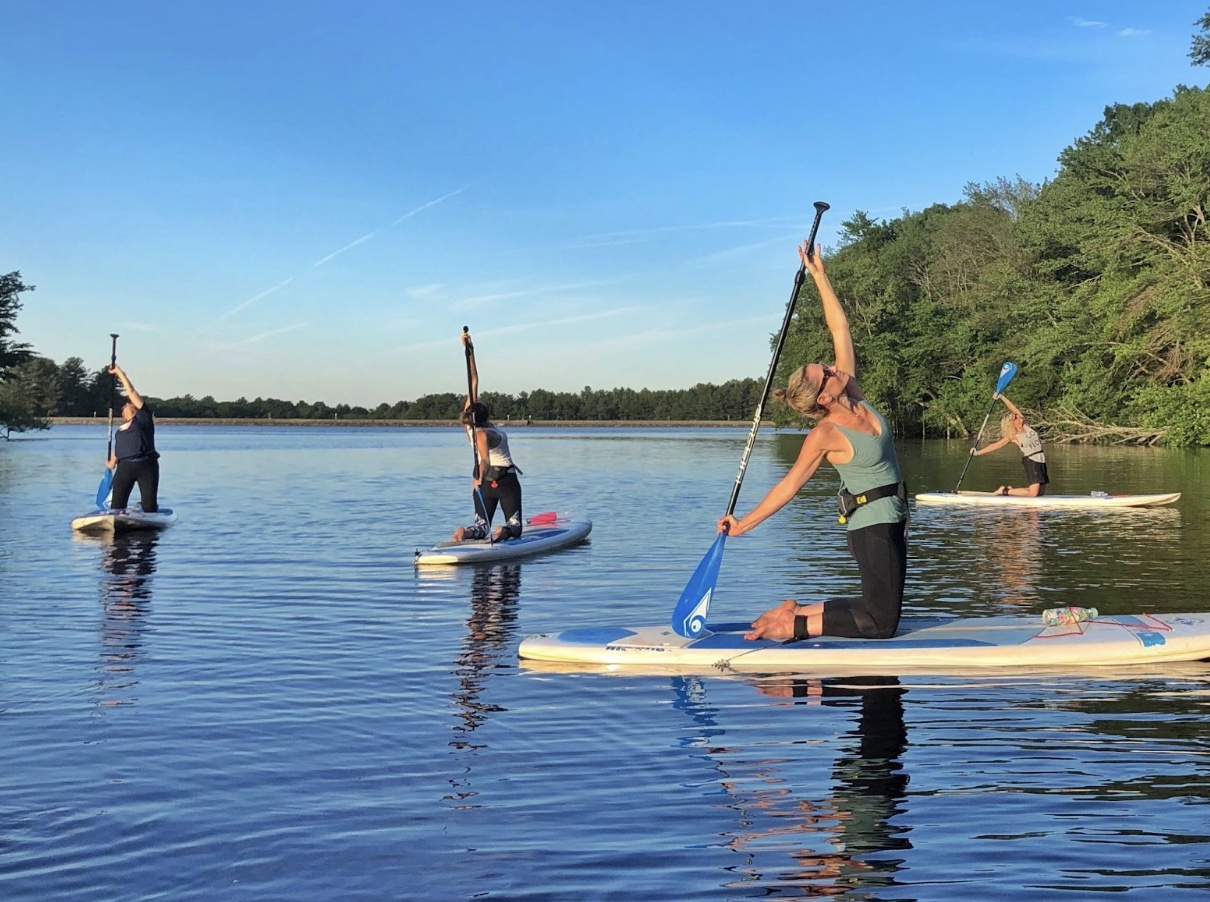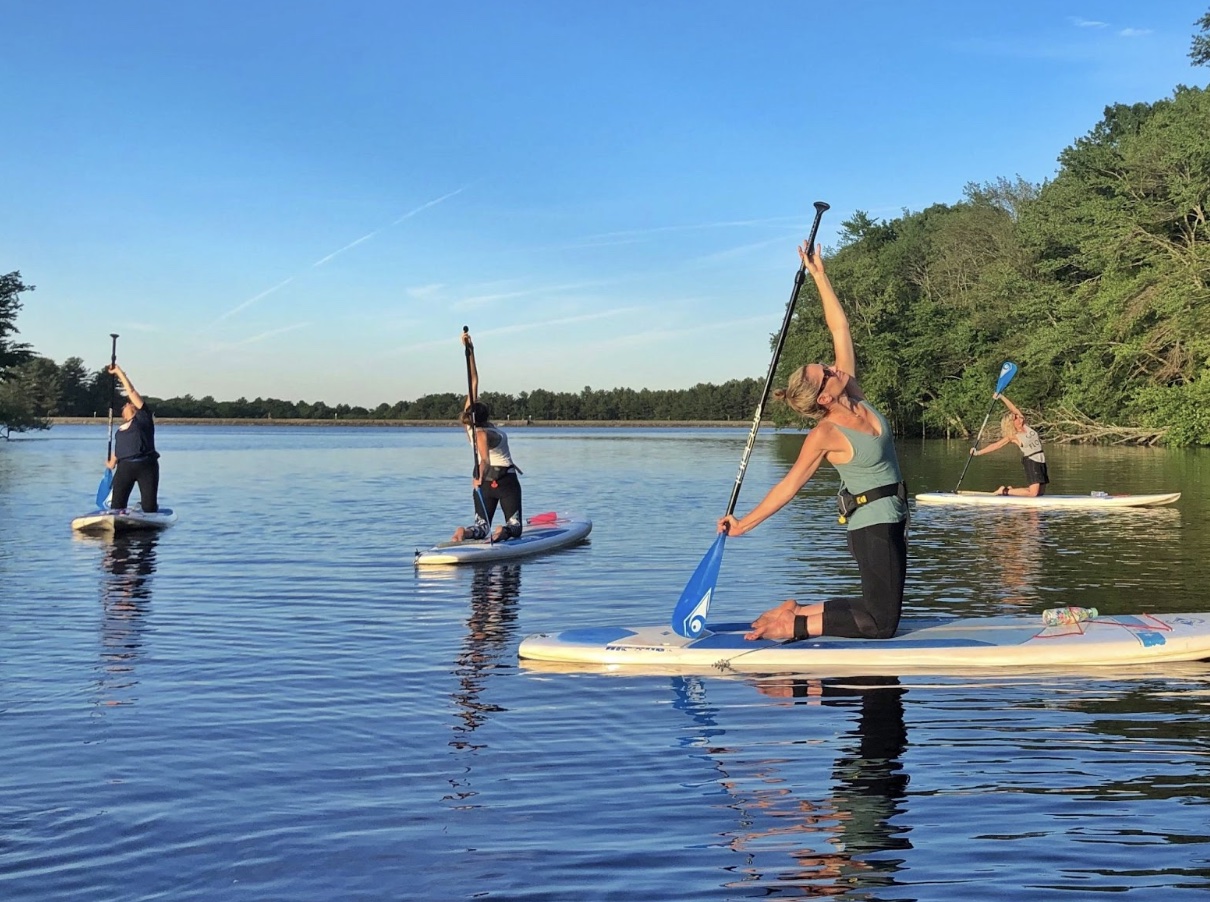 Reasons To Try SUP Yoga
There are many benefits to standup paddleboard yoga. Check out some of the reasons below: 
Helps with balance, focus, and core strength 
Reduces stress 
Exercises your entire body 
Boosts cardiovascular health 
Effective way to lose weight 
Improves endurance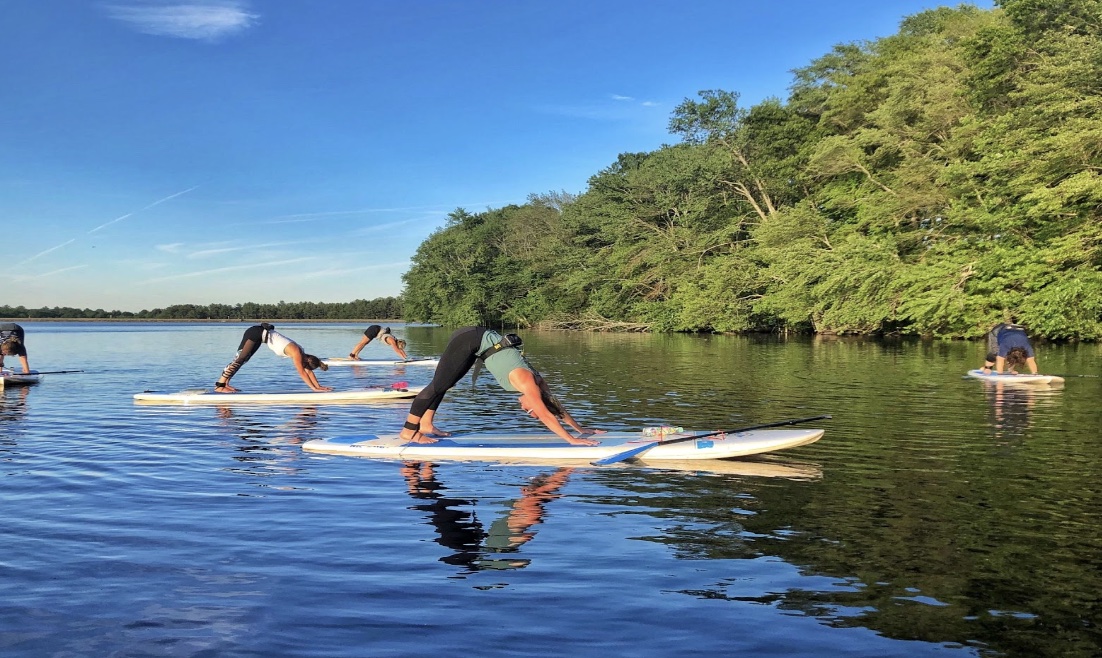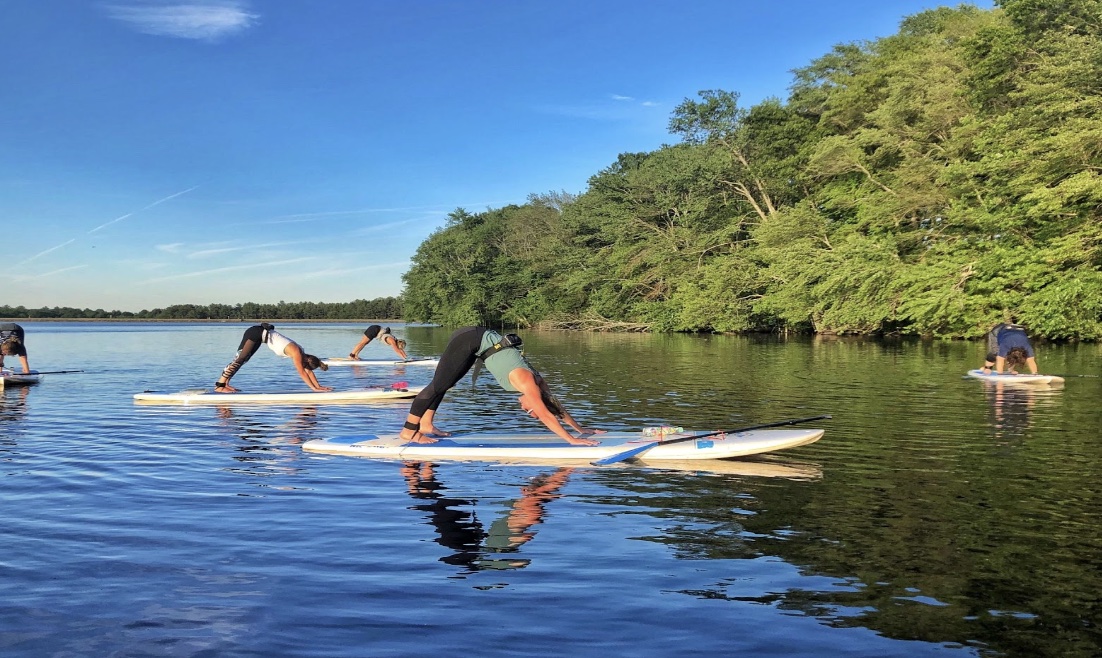 Cost and Duration
Each class is 75 minutes. The cost for SUP YO varies on the following factors:
$45 Includes SUP, paddle, anchor and PFD
$35 if you BYOB (Bring your own board and anchor)
$65 to combine SUP Yoga + Sunset Paddle
$400+ for all Private Groups (click here for group details)
If you are planning to bring your own board, please reserve a "BYOB space."
For more information, visit Sup YO Adventures. 
We hope you'll join us for a SUP YO class soon! We know it can be hard to find time for yourself, but this is an opportunity to get away from it all and focus on what matters most: your health and happiness. Whether you're looking for a way to relax after a busy week or simply want some exercise before bedtime, our classes are perfect for everyone.